Our Services
Dr. Shock provides a variety of professional design and installations services for electrical system, solar systems, smart homes and home remodels, to name a few. The company has built its great reputation for performing quality work, backed with exceptional customer service over many years of servicing customers throughout Reno, Sparks, Lake Tahoe, Carson City and greater Northern Nevada.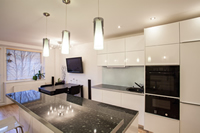 Electrical Services: Dr. Shock Electric provides first-rate electrical services and electronic systems, from design, installation to maintenance and support. Dr Shock is a premier provider of electrical services for all types of commercial and residential applications. Our highly qualified electricians have decades of combined experience and know-how. Don't hesitate to call us for a free consultation on your next project. Read More >>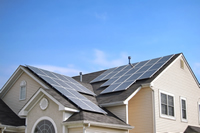 Solar/Wind: If you are considering installing a Solar System for your home, Dr Shock is the right company for the job. Solar panels must be installed in the best possible position so as to perform to their full capacity. The ultimate location is where the panels will receive direct sunlight for the longest period of the day. We have installed numerous solar systems and have the experience and knowledge needed to install the best system for your property. Read More >>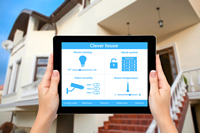 Smart Homes: Let us help you move into the 21st Century and transform your home into a Smart Home. What is a smart home? Well, a smart house has a highly advanced computerised and automatic system for functions including lighting, security, media, temperature control and so much more. We can install a system from scratch or we can carry out any repairs or maintenance your systems may need. Read More >>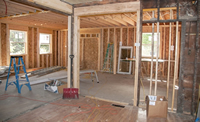 Home Remodels:
Dr. Shock is also the custom
Home Remodeling
specialist. We have wired and remodeled homes from 1,000 to 30,000 square feet, our quality work is well known in premier communities, such as Incline Village, St. James Village, Arrowcreek, and Somerset, Reno. We recommend that you have our professionals inspect your remodel project before you start on the construction, so that we may point out any issues that may need addressing. Our electricians can also help you plan out where you want power outlets and lighting etc.
Read More >>
Dr Shock provides quality electrical services throughout the following Cities in Northern Nevada:
Dayton NV
Minden NV
Stead NV

Gardnerville NV
Spanish Springs NV

Fallon NV
Lake Tahoe NV
Washoe Valley NV